At Awaken Harmony the passion for Massage Therapy is as much a part of this business as are the people who walk through the door to receive the work. Truly believing in the healing and therapeutic benefits of Massage greatly impacts the rates and services Awaken Harmony offers. As such, anyone should be able to have access to this healing art. So, because our rates are lower, more people have access and are able to benefit more often. Just because a massage or spa treatment is expensive doesn't mean it will be great. Please come in and experience the difference, between passion for money and passion for healing, we will not disappoint! So, awaken some harmony in your day and help support this local small business all the while helping yourself to a little relaxation and therapy.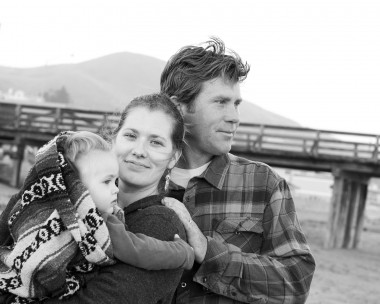 Melissa Davis- Certified Massage Therapist
California Holistic Institute 200 Hour Practitioner Program
Arcata School of Massage 700 Hour Somatic Bodywork Program
I have been doing Massage non-stop since 2007 and LOVE IT! When I first went to Massage school I was 21. I went to Cuesta College for a few years, got my AA in International Studies (headed towards a B.S. Degree in Cultural Anthropology) and then decided to go to massage school one summer and never turned back. Since then, I've been doing something I truly love and have a huge passion for. Not only the work but the people I get to meet and the things I have learned have all made a huge impact on my life. The goal for me is to stir up some healing in people, because most of the time it's what we all need. My personal philosophy is that people come in and receive what they need, whether it's mind, body or spirit. I like to think it's a little bit of them all.
I am a third generation Morro Bay local and have been able to enjoy the central coast in all it's natural beauty. I am active in our small community through being a Rotary Club member, volunteering at events and fundraising through Awaken Harmony. I am married and have a 6 year old daughter named Stella who loves the beach, camping and hanging out with friends. In my spare time I love to enjoy the outdoors with my family, whether it's kayaking, going to the beach,surfing, camping and hiking out at Montana De Oro or up in Big Sur, I love it! I love every role I have in life and am truly grateful to have found something I love so much and have the determination to make a living doing it :)